Kunjesh Parihar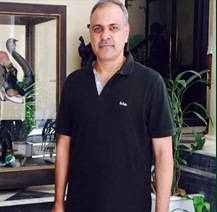 N/A
Advertising & Media
Adspace Media
Managing Director
N/A
Media and Marketing professional, with more than 25 years of experience in, Print,Broadcast (TV& Radio), Webcast, Online, Animation, Media Business Mangement, Media Training and Teaching - Professor at Mudra Institue of Communications Ahmedabad (MICA) and North Point ( learning centre of Lintas ) Khandala.
Want to contribute towards the overall growth and happiness of the society by helping Media Owners to provide ""Quality Editorial Content"" at a subsidized cover price - this media subsidy will help the societies to become informed and prosperous by being more descerning and demanding.
Specialties: Media Business Management, Media Marketing, Media Training, Media Teaching, Leadership Development, Media Planning, Ad Sales, Negotiation Skills, Competitive Analysis, Business Strategy.Brand Building, Marketing management, Sales management.