Alishka Mukul Anand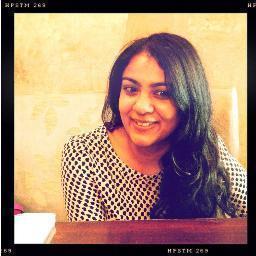 N/A
Advertising
Mullen Lowe Lintas Group
Associate Vice President
N/A
Alishka's passion for the industry is not by accident(both her parents worked in advertising & film), it was a childhood dream for her to be a part of the profession. Her dream was honed and cemented over her current, 9 year career at Lowe Lintas where she continues to thrive & grow every year.
5 years of her career were spent working on Unilever Lifebuoy's Global business, where she launched the brand in over 7 Global markets including Brazil, Argentina, Malaysia/Singapore & South Africa. She also was a part of the hugely successful Lifebuoy India Handwash campaign which won both HUL and Lowe Lintas India their first ever Global Effie.
She was chosen as Lowe India's first ever business person(under 30) to travel for the Lowe Institute held annually in New York. She was also nominated for
Impact's Top 30 under 30 advertising awards.
The last 3 years of her career have been spent leading Wheel's South Asia business and being the regional hub for Sunlight in Sri Lanka, while also leading the challenging Oral Care Portfolio of Pepsodent & Close Up. She now handles the global business for Unilever's Pureit, a challenging durable business across 7 markets.
Alishka loves books, films, eclectic magazines, food and is equally at ease discussing the Wheel consumer in Sitapur, as she is the latest fashion trends before Vogue spots them.